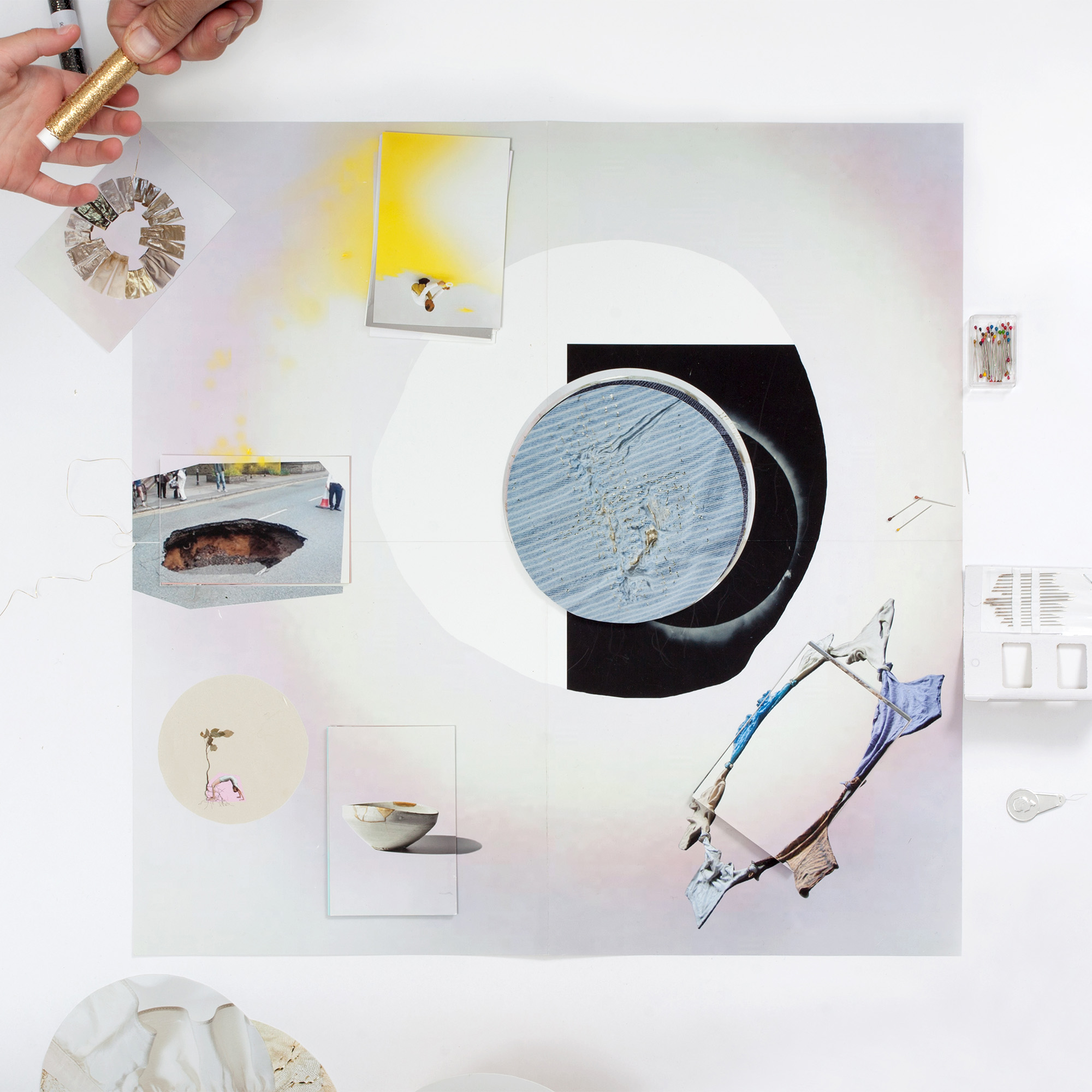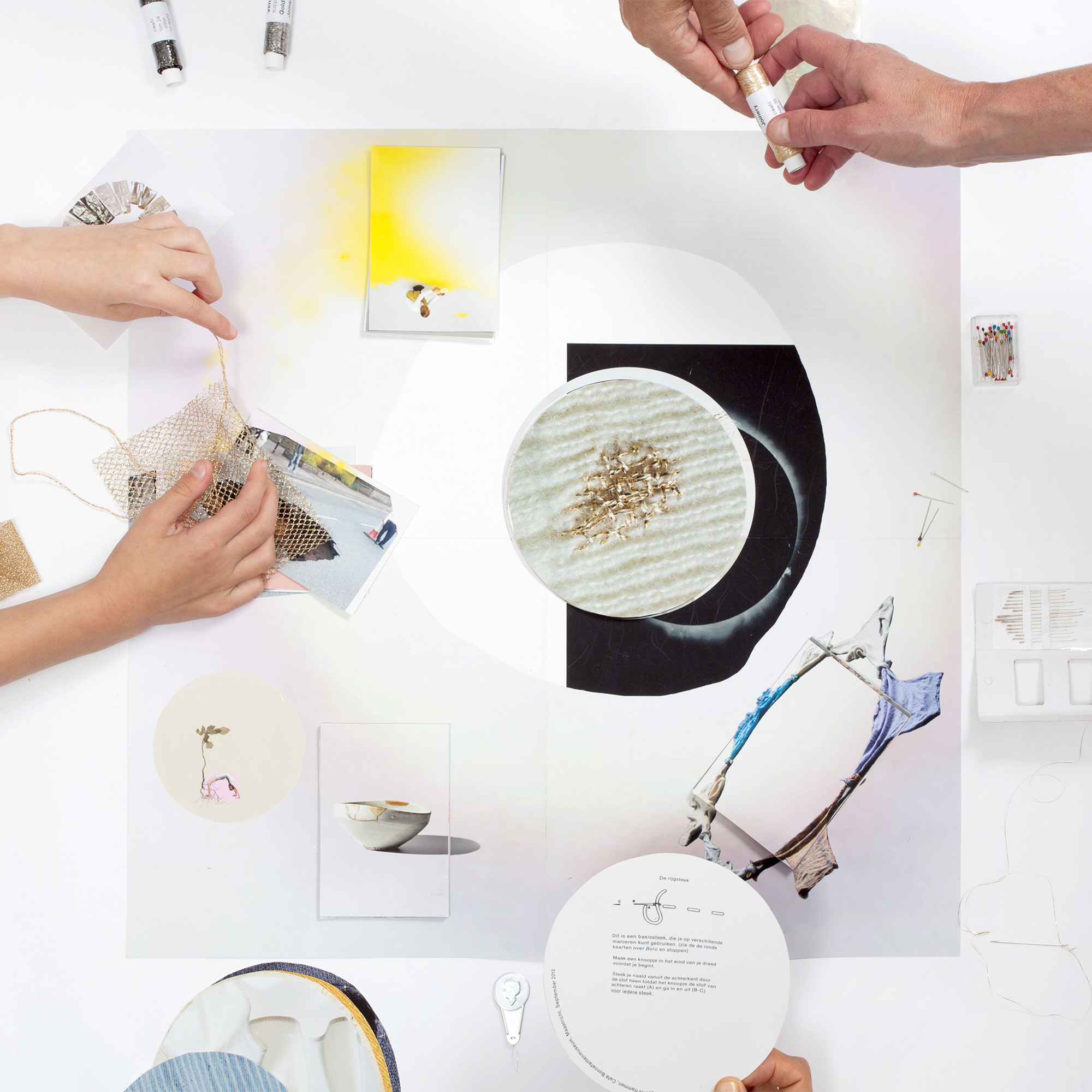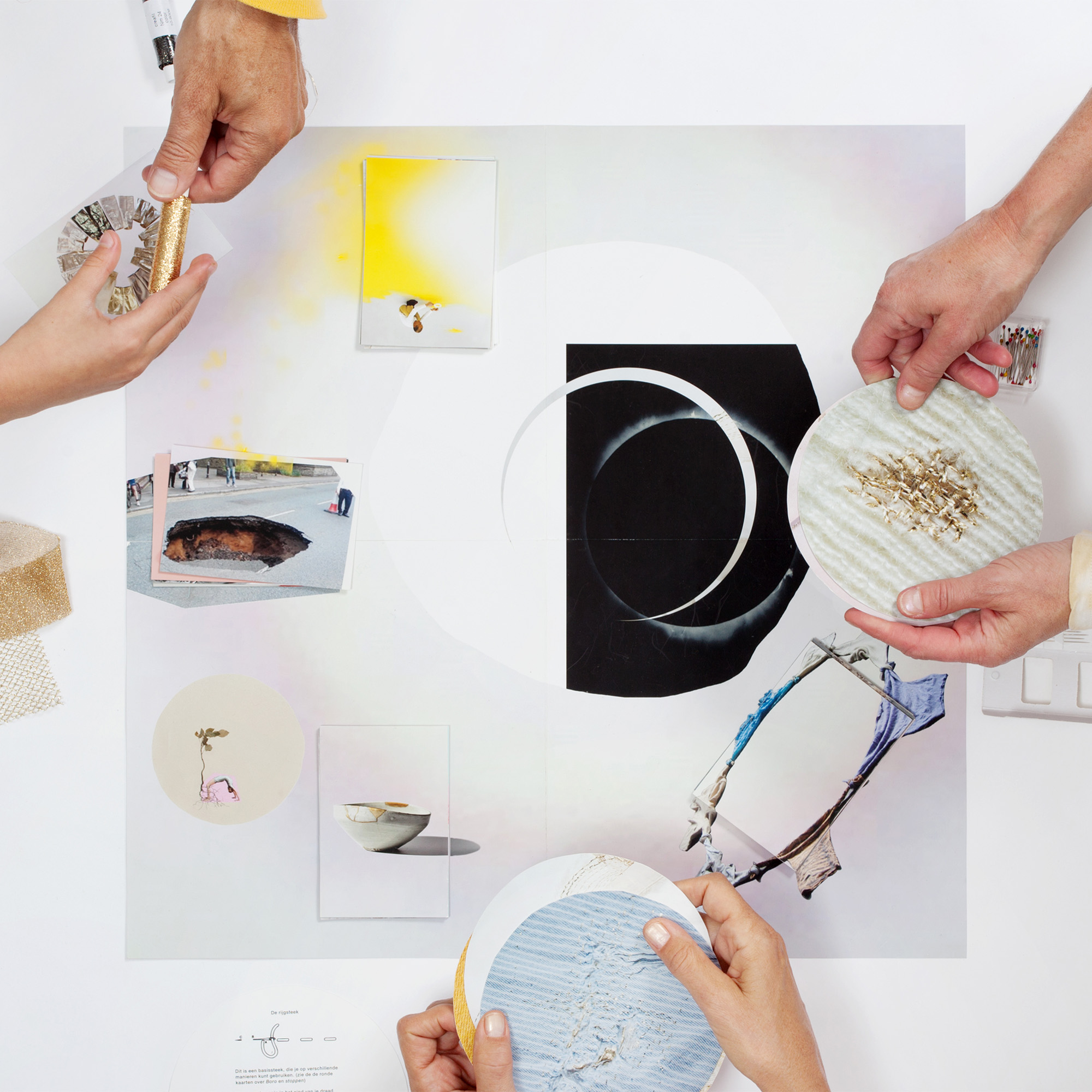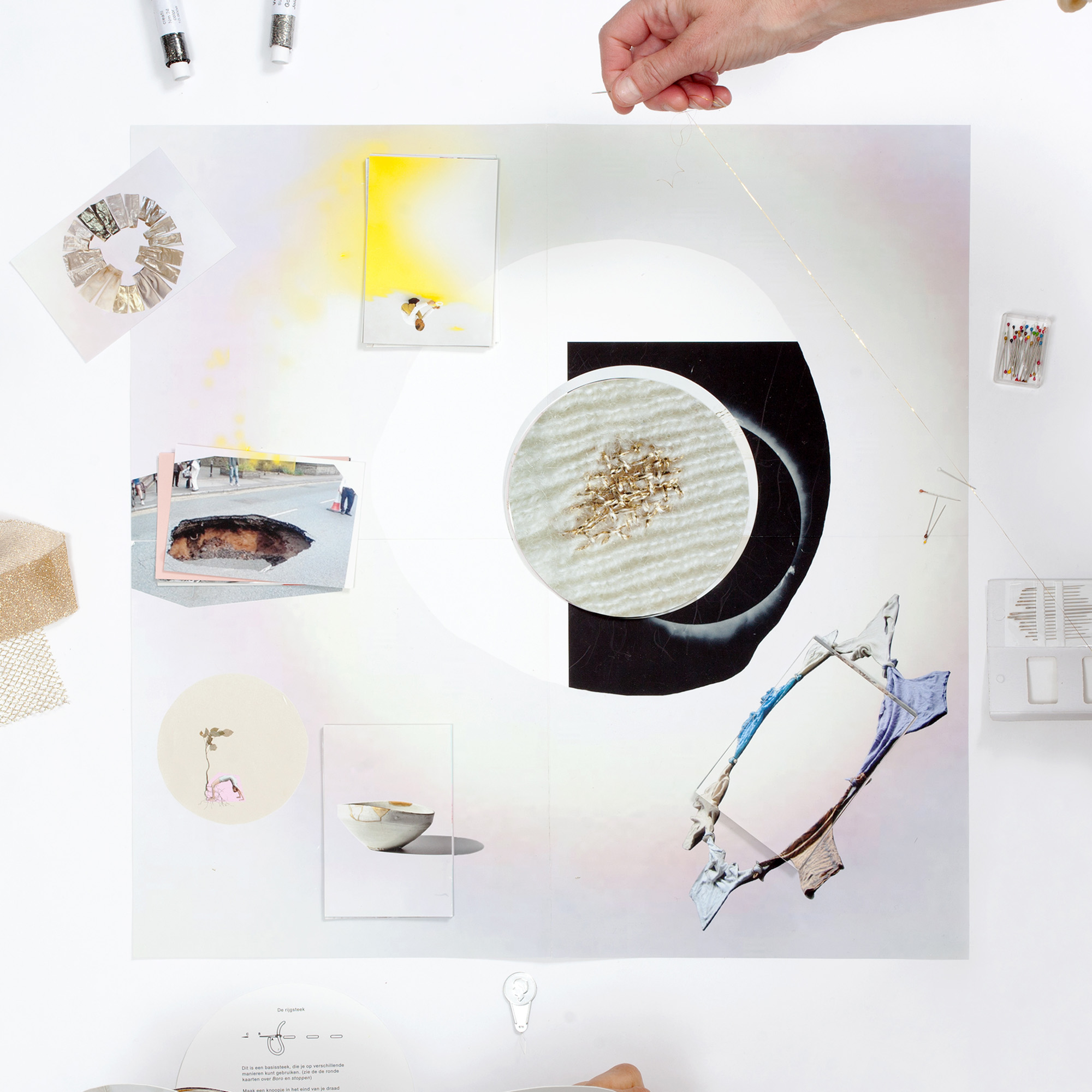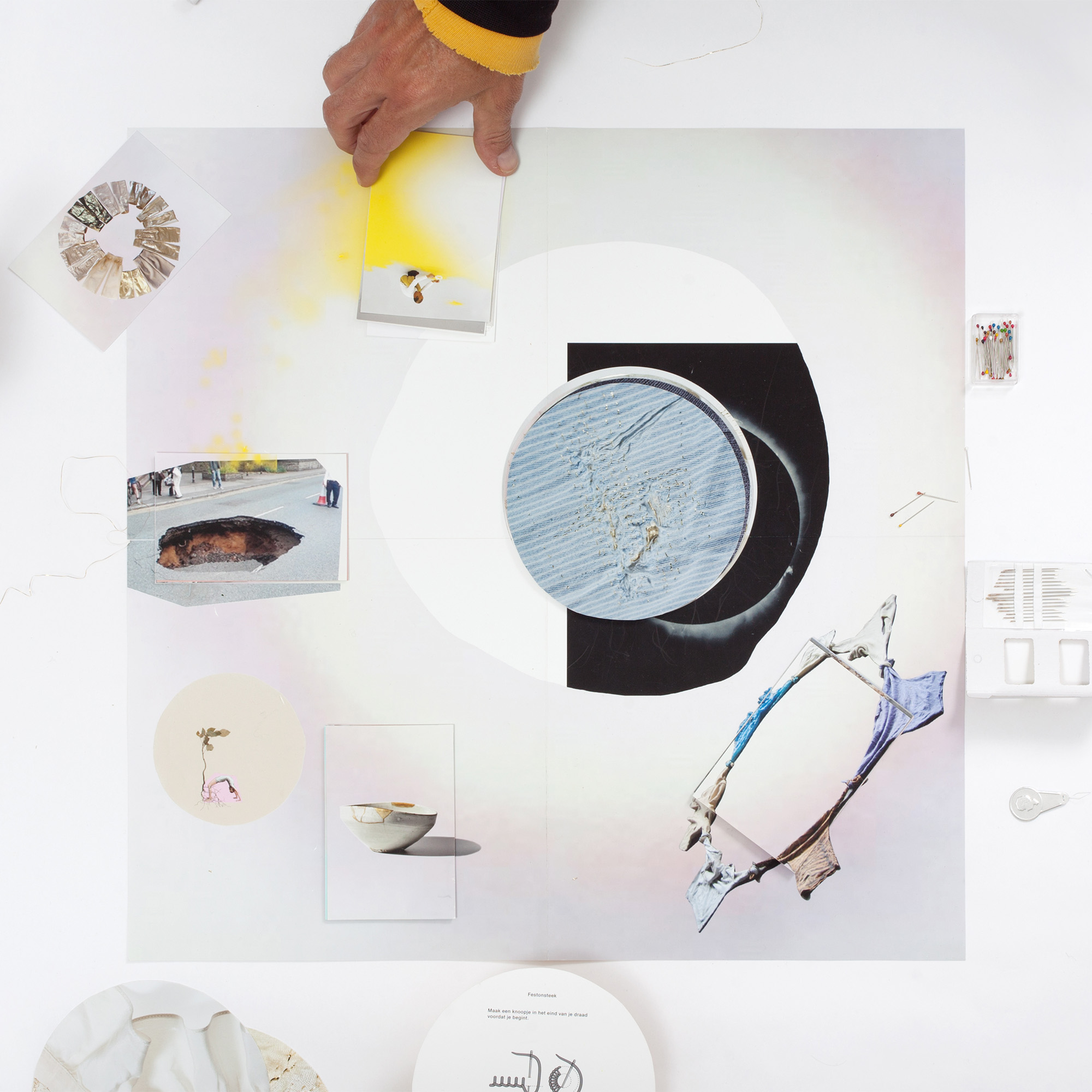 A tear in your favorite jeans? Your grandmothers silk blouse with a worn collar? They form the basis for the GOLDEN JOINERY game:
a fashion first aid
a game to wear
a treasure box
an adventurous journey
The game will be hosted by YOU. You will invite some friends, ask them to bring a dear but broken garment and together you will repair your clothes with gold. No experience needed with needle and thread, you will learn by doing.
The GOLDEN JOINERY game will offer techniques and playful interventions. The cards will guide you through the levels on the gameboard to get to the finish: your unique minicollection of garments with golden scars. They will be part of the 'new' fashion brand GOLDEN JOINERY, inmediately spread both online and offline.
This is a game with only winners!
Material and tools included:

manuals
gameboard
deck of 27 Cards
8 Round cards
set of needles
box of pins
4 Bobbins golden thread
threader
6 golden fabrics
leftovers
a tea bag
Players: 3-6 persons
Age: 8-108
Duration: an afternoon
10% of each purchace price will be donated to The Clean Clothes Campaign